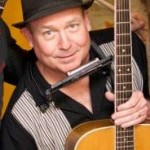 Here are collected the various interests, services, and businesses in my current music and audio life.  Please click on a link below for more information or use the site navigation categories on the left sidebar.  
Digital Audio Recording for artist development,  engineering, mastering, and production services.  Also available for session musician recordings  (many instruments available).  Full production packages in many musical styles.
Original Music Composition and for Video Games and Interactive Media.
Original music for Video Games, Educational applications, interactive media, film, broadcast television, and video soundtracks.
Comprehensive sound design services for Games, Apps, Hand Held Devices & Mobile Phone, Video, Film, and other interactive media.  Large Sound Effects library with many custom sound effects created and archive over years of soundtrack work.
Dialog Recording/Editing Services/ Character Voices
Dialog recording and editing services for many commercial and interactive projects.   Production and talent direction are included.  Also a selection of my own character voices which have been used on commercial projects and in video games.
New to the Website is the Custom Harmonica and Repairs page.  I have been playing and setting up my own harmonicas for many years.  As one of the first musical instruments I learned, I am continually inspired to learn as much about new and traditional playing techniques as well as the benefits of setting them up for optimum performance, response, ease of playing, accurate tuning intonation, and repairs and maintenance.
As long as I can remember I have followed music and  sound  in one fashion or the other.  Playing for an audience and with other musicians continues to inspire me on the path of becoming a better musician.  Here you will find information on upcoming shows, sessions, tours, showcases, open mics, other bands and musicians that I am involved with.